Carrie Hunter
Treatment and Financial Coordinator
Carrie brings great joy into our office each day! She joined the team in September 2012 and is the person you will meet first when you come into our office. She works closely with Dr. West to determine and present your treatment and financial arrangement, and has expertise working with many unique and different situations.
Carrie moved to Truckee in 2009, from Wilmington, North Carolina, and holds a degree from East Carolina University in hospitality management with a minor in business administration. She is married to her husband, Hunter, and has two adorable daughters, Ava and Carolina.
Carrie's favorite part of working at West Orthodontics is seeing people that she knows from the local community and being able to help them afford a beautiful smile. She enjoys the orthodontic specialty because everyone is happy to be here: both our patients as well as the team she works with at West Orthodontics.
In her spare time, Carrie enjoys photography, surfing, snowshoeing, volunteering at her church, and exploring the 50 great states. She brings her sparkling personality and Southern hospitality to our office each day, and you will be pleased to meet her!
---

Nikki Henry
Scheduling Coordinator
We are happy Nikki has been part of the team here at West Orthodontics since 2009. She has a vital role in that she is our front desk receptionist who helps you schedule appointments and coordinate any necessary adjunct procedures with your general dentist. Additionally, Nikki holds her X-ray licensure, and has had specialized training alongside Dr. West, so she is also the team member who may be taking your initial orthodontic records.
Nikki enjoys the relationships she forms with patients in the office. As a former orthodontic patient whose particular case required corrective jaw surgery, Nikki can relate well to each of our patients, and she knows how important a correct bite can be to someone's long term dental health. Most importantly, she enjoys watching patients' confidence grow and seeing the happiness on their faces when their treatment is complete.
Nikki has been proud to call Truckee home for more than 20 years, and she enjoys spending time with her husband Erik and her two grown children, Cloe and Levi. In her spare time, Nikki enjoys international travel, disk golf, and paddle boarding on Donner Lake. We love the artistic input and sparkle Nikki brings to our office!
---

Saira West
Office Manager
Saira plays an essential role at West Orthodontics, as she takes on many positions in the front office, including marketing, finances, and human resources. She has a bachelor's degree in dental hygiene from the University of California, San Francisco, where she met Dr. West when he was a dental student and she was a dental hygiene student. She also holds a degree in biology from San Francisco State University.
Saira has more than 15 years of experience working in various roles in dental offices. Her favorite part about orthodontics is being able to work with patients who are excited about their treatment and the great outcome they will have.
Saira and Dr. West moved to Truckee in 2007 and together they have three children: Jack, Ellis, and Harlow. She enjoys spending her spare time with her kids, doing yoga, finding new places to explore, and cycling. She is an active member of the California Dental Hygienists' Association.
---

Maura Contreras
Sterilization and Laboratory Technician / Spanish Language Interpreter
Maura has a crucial role in our practice, both behind the scenes, where she ensures the sterilization and disinfection standards of our clinic surpass regulations, and in the front office, where she takes the reins as our Spanish language translator. In addition, Maura is a meticulous laboratory technician, and chances are, she will be the one who makes your final retainers!
Maura enjoys orthodontics because it is a fun branch of dentistry, and everyone is happy to be here. She loves working with local members of the community and likes attending continuing education workshops to further her dental knowledge.
Maura has lived in the Tahoe Area for more than 20 years. She has two handsome young sons, Jose Jr. and Carlos. She spends her weekends cheering them on at soccer games. She is also an amazing cook and whips up a fantastic chile relleno dish!
---
Jennifer Fuerte
Dental Assistant
Jennifer is the newest addition to our team and we couldn't be more thrilled! She is a recent graduate from the National School of Dental Assisting and this is her first foray into the fun and fabulous world of Orthodontics! She is enjoying the challenge that orthodontics provides, and loves seeing the beautiful smiles that result from braces.
Jennifer's favorite thing about our office is the connection she has with the other staff members and she is looking forward to furthering her dental education by training to be a Registered Orthodontic Assistant.
She is a life-long resident of Kings Beach and in her free time, she loves to cook and spend time with her family. We are so excited to have Jennifer be a part of our team!
---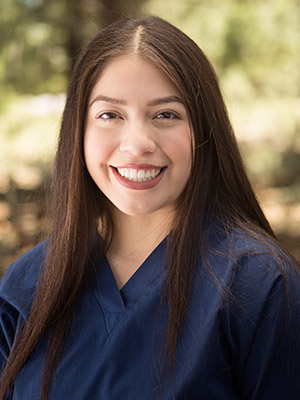 Jennifer Lopez
Registered Orthodontic Assistant
Jenny has been with our team since September 2016 and we are very pleased to have found her! She recently attended specialized training to obtain her Orthodontic Assisting Permit, and has a bright future in Orthodontics!
Jenny is fascinated by how people's appearances change so rapidly between appointments, and she enjoys seeing the quick transformation of a patient's smile. She feels truly blessed be a part of the West Orthodontics team, and to be working for Dr. West.
Jenny was born and raised in Truckee, so she has deep connections with many people in town. She comes from a large family that includes three older sisters and one younger brother. In her spare time, she loves hiking near Donner Lake as well as Lake Tahoe. She also loves spending time with her two young nephews, reading with them, playing board games, and taking them to the lake to play.
---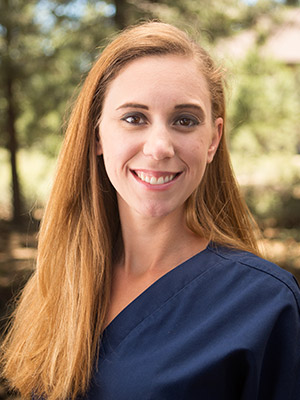 Sara Collins
Registered Dental Assistant
Sara recently moved to the Tahoe area from Big Bear, so she is quite familiar with small mountain towns. She is a graduate of the dental assisting program at Concord Career College in San Bernardino, and is well trained in all facets of dentistry. This is her first experience with orthodontics, and she is delighted to see our patients' confidence shine as much as their new smiles do!
Sara's favorite thing about our office is how close we all are with our patients. She feels like the greatness of our team shows through our work and our patients know we truly care about them and their smile.
Sara moved to the Tahoe area with her husband Paul in 2016. Together they have six children: two boys: Keith and John, and four girls: Aurora, Dehlyla, Piper, and Bonnie. In her spare time, Sara loves dirt biking, family time, snow sports, and spending time in our beautiful mountain town.
---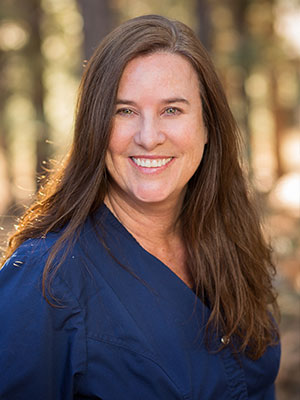 Becky Escalante
Registered Dental Assistant
Becky brings several years of working in Orthodontics to our practive, and for that we are grateful! She has lived in the Reno/Tahoe area for over 9 years. Becky loves working in Orthodontics, mainly to watch the transformation of appearances and watching the confidence a beautiful smile brings to someone.
Her favorite thing about working at West Orthodontics is the connection Dr. West has with each and every person. He gives his time and energy to making everyone comfortable and is serious about getting a great end result for a beautiful smile.
Becky grew up in a large family where she learned communication skills and how to share! When she's not hanging out at Dr. West's office, she is out hiking, skiing, snowshoeing, and attending softball games in the region. She enjoys seeing plays, art, photography, and traveling the world!